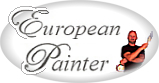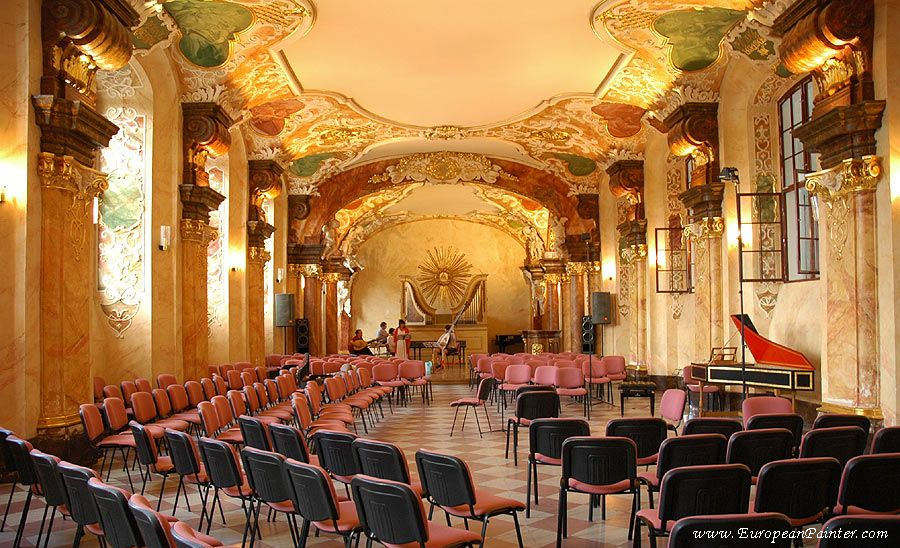 Oratorium Marianum (University of Wroclaw, Poland)
Along with Aula Leopoldina, Oratorium Marianum (Music Hall) of the University of Wroclaw is one of the most presentable of halls, richly decorated with sculptures, paintings and faux marble. After long time of reconstruction it finaly was open to the public and serves its purpose again. It holds important events at the University and concerts of classical music.




1927 1945 1954 2000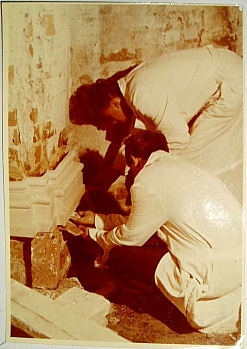 The Music Hall with its unique baroque decorations was destroyed during WWII. Only 5-6% of plaster decorations was left on the walls
but it was completely rebuilt and decorated by many teams of renovators, sculptors and painters. All work was possible
thanks to well preserved old photographs and documentations. It took over 20 years to complete the task.
One of the reason it took that long was a lack of financial support.
Darek Sokol, known today as European Painter was a leader of one of renovating teams for 3 years and had
a huge input in recreating vaults, columns and faux marble (see the photos below).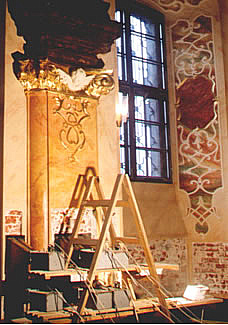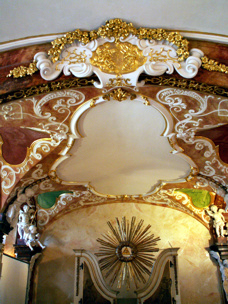 Examples of rich baroque decorations and faux marble applications (plaster marbling technique)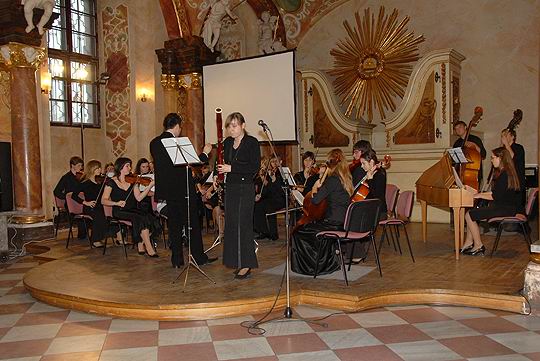 The ceremony of grand opening.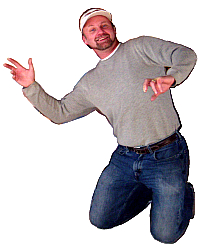 Copyright 2005 - . European Painter - All rights reserved